&nbsp
May 2019 Reminders
&nbsp
DEMO

- Meet and greet for puppies
Thursday, April, 25th 11 am to noon
Shannondell Rehab 5000 Shannondell Drive, Audubon, PA
---
---
---
---
DEMO

- Cub Scouts
Monday, April, 29th
Augustus Lutheran Church, Trappe
---
---
DEMO

- STEAM Day
Wednesday, May, 23rd from 9am to noon
Arcola Intermediate School, 4001A Eagleville Rd., Eagleville
Please try to arrive 15 minuets early so you can be ready to present.
Lunch is provided
Let Sandy know if you can help out.
---
---
---
---
---
---
---
---
ACTIVITIES

- Reading Phillies Game
Thursday, June, 20st 7:pm
1900 Centre Avenue/RT 61 South Reading, Pa
Puppies need to wear scarf or vest, club members to wear club green shirts
DON'T FORGET YOUR CLEAN-UP KIT
Tickets are $10 each. Contact Marilyn Lafferty by May meeting to order your tickets
---
---
---
---
---
---
---
* * * Click mouse on text -
---
Our meetings are held the fourth Monday every month
Next Meeting
January 28
February 25
March 25
April 22 (outside - dress accordingly)
May 27 honor high school graduates
June 24
July 22 Ice cream social
August 8-10 4-H Fair
August 26 miniature golf outing
September 23
October 28 Halloween parade, refresments
November 25
December 23 Holiday party
Notes
T shirts, polos and sweatshirts-please contact Sandy Marshall
---

---
For tips on traveling and places that allow dogs check out:
and
CHECK IT OUT!
If you would like more information about our club

---
If you would like more information about The Seeing Eye


---
Montgomery County 4-H Center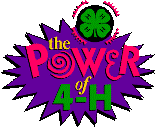 - CHECK IT OUT!
---
Redner's tapes

- if you shop at Redner's please ask for a tape card and have the clerk swipe it when you check out - it organizes your receipt so Puppy Club can get money back (must use tape card). Just label an envelope with "Redner's" and every time you get a receipt place it in the envelope. Bring receipts to a club meeting and give them to Kate Christi.