&nbsp
| | December 2019 Reminders | |
| --- | --- | --- |
---
---
ACTIVITY

- Trip to Philadelphia - Comcast Center Light Show
Saturday, December 7th try to arrive by 9:50am.
We will also go to l Love Park Christmas Village, and possibly go to Macy's.
Please let Sandy know if you are attending and if you are taking the train and which one.
---
---
EXPOSURE OPPORTUNITY

- Pet Photos with Santa
Saturday, December, 7th noon to 2pm
Wagsworth Manor, 27 Spring Mill Drive, Malvern Pa
must bring dog's shot record
---
---
---
---
EXPOSURE OPPORTUNITY

- Merry Tuba Christmas Concert
Sunday December, 8th 1:15pm
Railroad Plaza, Lansdale
If the weather is bad concert will be at St. John's United Church of Crist, 500 W Main St.
Please bring your puppy, great exposure.
Bring a folding chair.
---
---
---
---
ACTIVITY

- Christmas Caroling
Sunday, December, 15th 3:30pm
Dock Woods Senior Living. Dock Woods Drive, Lansdale
Enter through main entrance in front of building.
Pleae wear club shirt and dress up puppy with a red bow.
---
---
MEETING

- Holiday Party with a "special" visitor
Monday, December, 16th 7 pm
4-H Center. Don't forget to bring your camera.
Optional puppy pollyanna. Bring a wrapped gift, take a gift. Cost between $8 - $10.
---


---
---
* * * Click mouse on text -
---
Our meetings are held the fourth Monday every month
2019 Schedule
January 28
February 25
March 25
April 22 (outside - dress accordingly)
May 20 honor high school graduates
June 24
July 22 Ice cream social
August 8-10 4-H Fair
August 26 miniature golf outing
September 23
October 28 Halloween parade, refresments
November 25
December 16 Holiday party
Here is a tenative list of upcoming activities, mark your calendar
November 23 - Mardi-Gras parade
December 7 - Philadelphia
December 14 - Caroling
January 11 - Mall
February 7 - Pizza Dinner
March 14 - Mercer Museum
April 25 - Gettysburg
May 21 - Devon Horse Show
June 18 - Reading Phillied
July - Bowling
August 6-7-8 - 4-H Fair
August 24 - miniature golf outing
September 12 - Sunflower Maze or Valley Forge
October - Hayride
Notes
T shirts, polos and sweatshirts-please contact Sandy Marshall
---

For tips on traveling and places that allow dogs check out:
and
CHECK IT OUT!
If you would like more information about our club

---
If you would like more information about The Seeing Eye


---
Montgomery County 4-H Center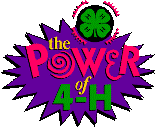 - CHECK IT OUT!
---
Redner's tapes

- if you shop at Redner's please ask for a tape card and have the clerk swipe it when you check out - it organizes your receipt so Puppy Club can get money back (must use tape card). Just label an envelope with "Redner's" and every time you get a receipt place it in the envelope. Bring receipts to a club meeting and give them to Kate Christi.