January 2017 Reminders

ACTIVITY

- Mall walk - King of Prussia
Saturday January, 21st 10 till 11am
Meet at the Cafe Lux entrance, around the corner from Lord and Taylor.
Wait there, we will all go in together.
Make sure your clean-up kit is handy.
Please let Sandy know if you are coming.
ACTIVITY

- Pizza Dinner & Sleep-over
Friday, February, 24th 6:30pm
Club provides Pizza, families donate salads and desserts
The kids and puppies are invited to stay overnight for a sleepover
IMPORTANT

- Enrollment Forms must be done online this year
If previously enrolled log onto http://pa.4honline.com. Must send payment to 4-H office - cash or check payable to 4-H Development Board for $21 - club will reinburse $11. You are not officially enrolled until payment is received
Adult puppy raisers do not pay 4-H fee-only those children ages 9 to 19
if your child is listed as the puppy raiser they must enroll as a 4-H nenber
For new membere go to http://pa.4honline.com and follow instructions for new members
For help contact Norma at 610-489-4315 or njy@psu.edu
---
* * * Click mouse on text -
---
Our meetings are held the fourth Monday every month
Next Meeting
January 23
February 27
March 27
April 24 (outside - dress accordingly)
May 22 honor high school graduates
June 26
July 24 Ice cream social
August 10-12 4-H Fair
August 28 miniature golf meeting
September 25
October 23 Halloween parade, refresments
November 27
December 18 Holiday party
Notes
T shirts, polos and sweatshirts-please contact Sandy Marshall
For tips on traveling and places that allow dogs check out:
and
CHECK IT OUT!

If you would like more information about our club

---
If you would like more information about The Seeing Eye


---
Montgomery County 4-H Center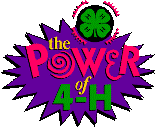 - CHECK IT OUT!
---
Redner's tapes

- if you shop at Redner's please ask for a tape card and have the clerk swipe it when you check out - it organizes your receipt so Puppy Club can get money back (must use tape card). Just label an envelope with "Redner's" and every time you get a receipt place it in the envelope. Bring receipts to a club meeting and give them to Kate Christi.