&nbsp
&nbsp December 2018 Reminders &nbsp
&nbsp
---
---
ACTIVITY

- Pet Photos with Santa
Saturday, December, 1st 11am to 1pm
4-H Center
contact Kate or Amy if you can help
---
---
EXPOSURE OPPORTUNITIES

- Merry Tuba Christmas Concert
Sunday December, 2nd 1:15pm
outside at Railroad Plaza, Main St., Lansdale.
Watch the North Penn High School Brass then the Tuba Concert.
Bring lawn chairs.
If it is raining the concert will be held at St. John's United Church of Christ. 500 West Main St.
---
---
---
---
---
---
MEETING

- Holiday Party
Sunday, December, 16th 3:30pm
with a "special" visitor - don't forget to bring your camera
Puppy pollyanna. If you bring a wrapped unmarked present you will get to take a present.
presents should cost between $ 8 - 10.
---
---
---
* * * Click mouse on text -
---
Our meetings are held the fourth Monday every month
Next Meeting
January 22
February 26
March 26
April 23 (outside - dress accordingly)
May 21 honor high school graduates
June 25
July 23 Ice cream social
August 9-11 4-H Fair
August 27 miniature golf meeting
September 24
October 22 Halloween parade, refresments
November 26
December 16 Holiday party
Notes
T shirts, polos and sweatshirts-please contact Sandy Marshall
---

For tips on traveling and places that allow dogs check out:
and
CHECK IT OUT!
If you would like more information about our club

---
If you would like more information about The Seeing Eye


---
Montgomery County 4-H Center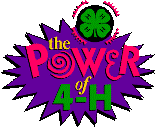 - CHECK IT OUT!
---
Redner's tapes

- if you shop at Redner's please ask for a tape card and have the clerk swipe it when you check out - it organizes your receipt so Puppy Club can get money back (must use tape card). Just label an envelope with "Redner's" and every time you get a receipt place it in the envelope. Bring receipts to a club meeting and give them to Kate Christi.