October 2015 Reminders
ACTIVIES

- First Friday in Skippack
October 7th, 5:30 to 7:30pm
The pups are a big hit
Across from Basta Pasta
ACTIVITY

- Community Day/Doggie Festival
Sunday, October, 16th 12:30 to 3pm
Indian Valley YMCA, Maple Ave, Harleysville
Fall Community Day that focuses on Family and Community and showcases businesses, crafters and pet enthusiasts
The event features a Howl-o-ween Parade for our furry friends
Click picture for more info
ACTIVITY

- Hayride
Saturday, October, 22nd 5pm
At the Freeds, Living Hope Farm, Harleysville
Hayride with bonfire for roasting hot dogs & s'mores
Please sign up and list what you can bring
MEETING

- Costume Party
October 24th
Please dress up pup in costume for an opening costume parade
We will have refreshments after the meeting
4-H'rs and adults are also invited to come in costume.
---

---
ACTIVITY

- Pennsylvania Special Olympics
Saturday November, 5th 10am to 4pm
Villanova University
Watch the competitions, hand out ribbons from our club, stroll around and let olympians pet your puppy
Sunday November 6th closing ceremony is at noon
If you would like more information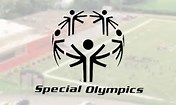 ACTIVITY

- Volunteer Fair
Wednesday November 16th 7:30 to 10:30am
Perkiomen Valley High School
Visit with students as they come through the fair and give out information
Could have a table with scrapbooks and tri fold board set up.
ACTIVITY

- Mardi Gras parade
Saturday November, 19th meet at 12:30pm
Lansdale, exact location TBD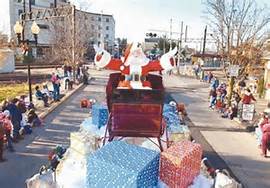 ---
* * * Click mouse on text -
---
Our meetings are held the fourth Monday every month
Next Meeting
January 25
February 22
March 28
April 25 (outside - dress accordingly)
May 23 honor high school graduates
June 27
July 25 Ice cream social
August 11-13 4-H Fair
August 29 miniature golf meeting
September 26
October 24 Halloween parade, refresments
November 28
December 19 Holiday party
Notes
T shirts, polos and sweatshirts-please contact Sandy Marshall
For tips on traveling and places that allow dogs check out:
and
CHECK IT OUT!
If you would like more information about our club

---
If you would like more information about The Seeing Eye


---
Montgomery County 4-H Center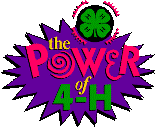 - CHECK IT OUT!
---
Redner's tapes

- if you shop at Redner's please ask for a tape card and have the clerk swipe it when you check out - it organizes your receipt so Puppy Club can get money back (must use tape card). Just label an envelope with "Redner's" and every time you get a receipt place it in the envelope. Bring receipts to a club meeting and give them to Kate Christi.