September Reminders
ACTIVITY

- CLUB GARDEN
Any time you have a spare hour
Weed and mulch our club garden
Bring your own tools
ACTIVIES

- First Friday in Skippack
September 2, 6 to 8pm
Across from Basta Pasta
NOTE

- Whites Road Park hike
Sunday September 25
Meet at Whites Road park in Lansdale at 6:30 pm
REMINDER
Beware of pups eating spring bulbs and plants - some are dangerous. Check your manual for a complete list of plants to watch out for.
* * * Click mouse on text -
---
Our meetings are held the fourth Monday every month
Next Meeting
January 25
February 22
March 28
April 25 (outside - dress accordingly)
May 23 honor high school graduates
June 27
July 25 Ice cream social
August 11-13 4-H Fair
August 29 miniature golf meeting
September 26
October 24 Halloween parade, refresments
November 28
December 19 Holiday party
Notes
T shirts, polos and sweatshirts-please contact Sandy Marshall
For tips on traveling and places that allow dogs check out:
and
CHECK IT OUT!
If you would like more information about our club

---
If you would like more information about The Seeing Eye


---
Montgomery County 4-H Center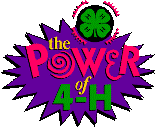 - CHECK IT OUT!
---
Redner's tapes

- if you shop at Redner's please ask for a tape card and have the clerk swipe it when you check out - it organizes your receipt so Puppy Club can get money back (must use tape card). Just label an envelope with "Redner's" and every time you get a receipt place it in the envelope. Bring receipts to a club meeting and give them to Kate Christi.