October 2020 Reminders
&nbsp
ACTIVITY

Walk around Peddlers Village
Saturday Oct 17th rain date Oct 24th.
We will meet at Peddlers Village at 9:30am.
We will see this the scarecrow display, walk around Lampertville,
walk over the bridge across the river.
---
---
FUTURE EVENTS

In upcoming months we are looking at walking trips to Phoenixville, Chestnut Hill, Valley Green and Longwood Gardens.
There will be no parade in November and no Christmas Caroling this year.
---
---
---
NEXT MEETING

Monday, October, 26th.
We are going to try to go to 2 meetings - 6:30 to 7:15pm and 7:45 to 8:30pm outside.
Please bring pup in costume. leaving a little extra time between meetings as business portion might take longer due to installation of officers.
---
---
---
* * * Click mouse on text -
---
Notes
T shirts, polos and sweatshirts-please contact Sandy Marshall.
---
If you would like more information about The Seeing Eye


---
Montgomery County 4-H Center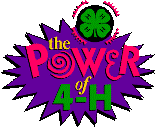 - CHECK IT OUT!
---
Redner's tapes

- if you shop at Redner's please ask for a tape card and have the clerk swipe it when you check out - it organizes your receipt so Puppy Club can get money back (must use tape card). Just label an envelope with "Redner's" and every time you get a receipt place it in the envelope. Bring receipts to a club meeting and give them to Kate Christi.