November 2020 Reminders
&nbsp
---
---
NEXT MEETING

Monday, November, 23rd.
We will have 2 meetings - 6:30 to 7:15pm and 7:45 to 8:30pm.
We will try to hold Nov and Dec meetings outside, depending on the weather.
If we have to meet inside the meeting will start at 7;15pm
&nbsp
In December, Santa will be visiting us and giving out gifts. We will not do a puppy pollyanna this year or have Refreshmints.
---
---
---
* * * Click mouse on text -
---
Notes
T shirts, polos and sweatshirts-please contact Sandy Marshall.
---
If you would like more information about The Seeing Eye


---
Montgomery County 4-H Center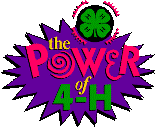 - CHECK IT OUT!
---
Redner's tapes

- if you shop at Redner's please ask for a tape card and have the clerk swipe it when you check out - it organizes your receipt so Puppy Club can get money back (must use tape card). Just label an envelope with "Redner's" and every time you get a receipt place it in the envelope. Bring receipts to a club meeting and give them to Kate Christi.