January 2018 Events
---
---
ACTIVITY

- King of Prussia Mall Walk
Saturday, January, 20th we meet at 10:15am
Snow date: Jan 27
Contact Sandy if you can come.
ACTIVITY

- Pizza Dinner & Sleep-over
Friday, February, 23rd 6:30pm
Club provides Pizza, families donate salads and desserts
The kids and puppies are invited to stay overnight for a sleepover
---
* * * Click mouse on text -
---
Our meetings are held the fourth Monday every month
Next Meeting
January 22
February 26
March 26
April 23 (outside - dress accordingly)
May 21 honor high school graduates
June 25
July 23 Ice cream social
August 9-11 4-H Fair
August 27 miniature golf meeting
September 24
October 22 Halloween parade, refresments
November 26
December 17 Holiday party
Notes
T shirts, polos and sweatshirts-please contact Sandy Marshall
---

---
If you would like more information about our club

---
If you would like more information about The Seeing Eye


---
Montgomery County 4-H Center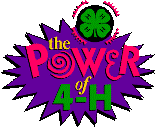 - CHECK IT OUT!
---
Redner's tapes

- if you shop at Redner's please ask for a tape card and have the clerk swipe it when you check out - it organizes your receipt so Puppy Club can get money back (must use tape card). Just label an envelope with "Redner's" and every time you get a receipt place it in the envelope. Bring receipts to a club meeting and give them to Kate Christi.